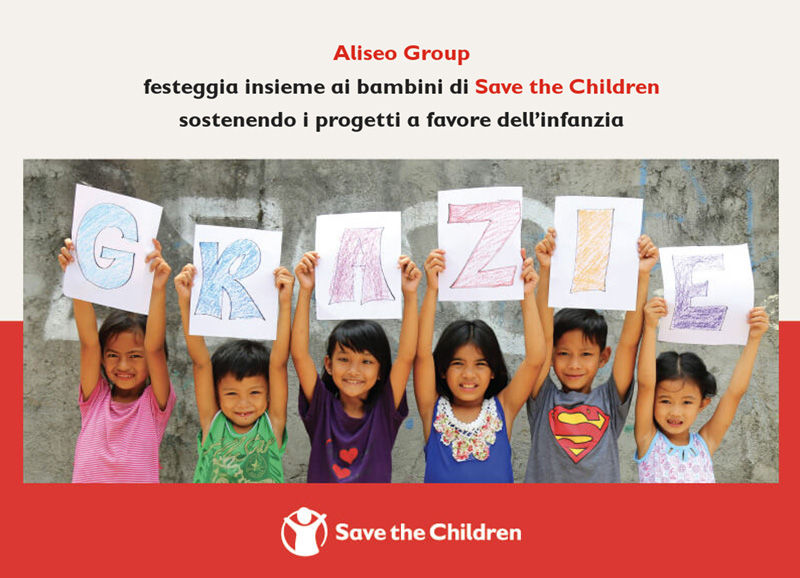 Aliseo Group support Save the Children's projects
Dear Partners,
for this years festivities, Aliseo Group have decided to make a donation to the thousands of children in need, donating to the Save the Children fund.
Our donation will improve access to education for children living in poverty and war situations. Because we firmly believe that every child should have the right to a quality education.
We hope you recognise and support our donation, and take this opportunity from all at Aliseo Group to wish you a Merry Christmas and Happy New Year!
Subscribe to the newsletter
Stay always up to date on all
the news and the initiatives of Aliseo Group