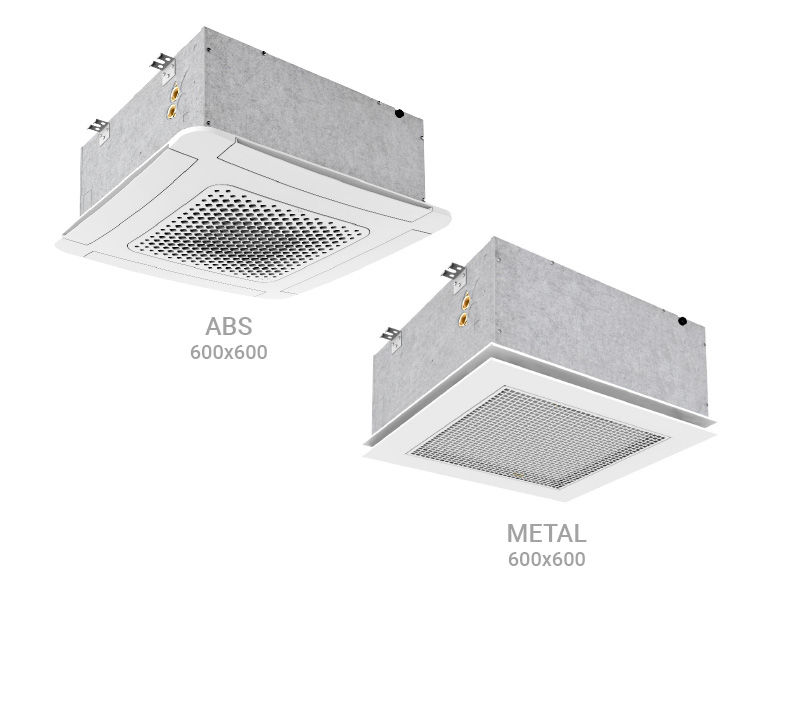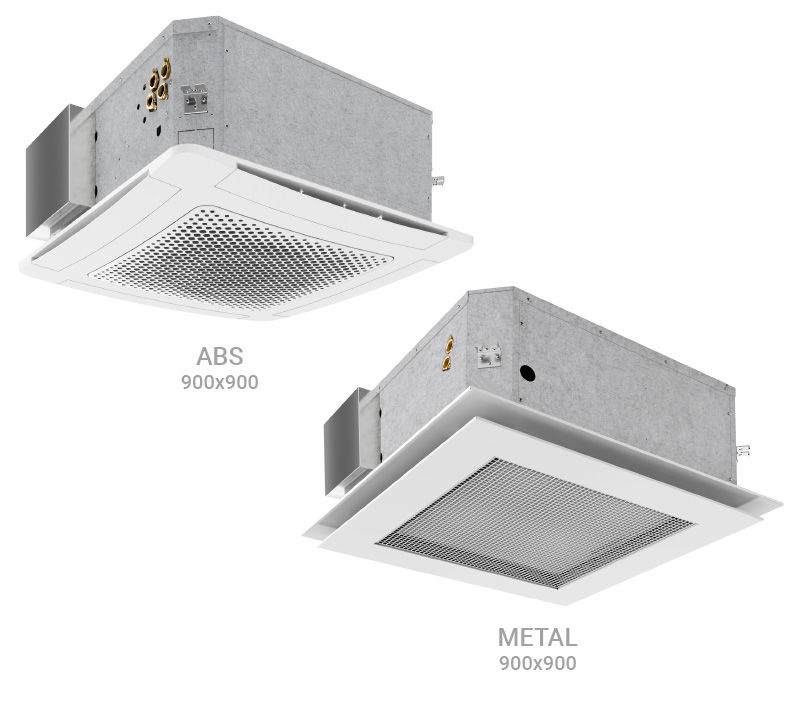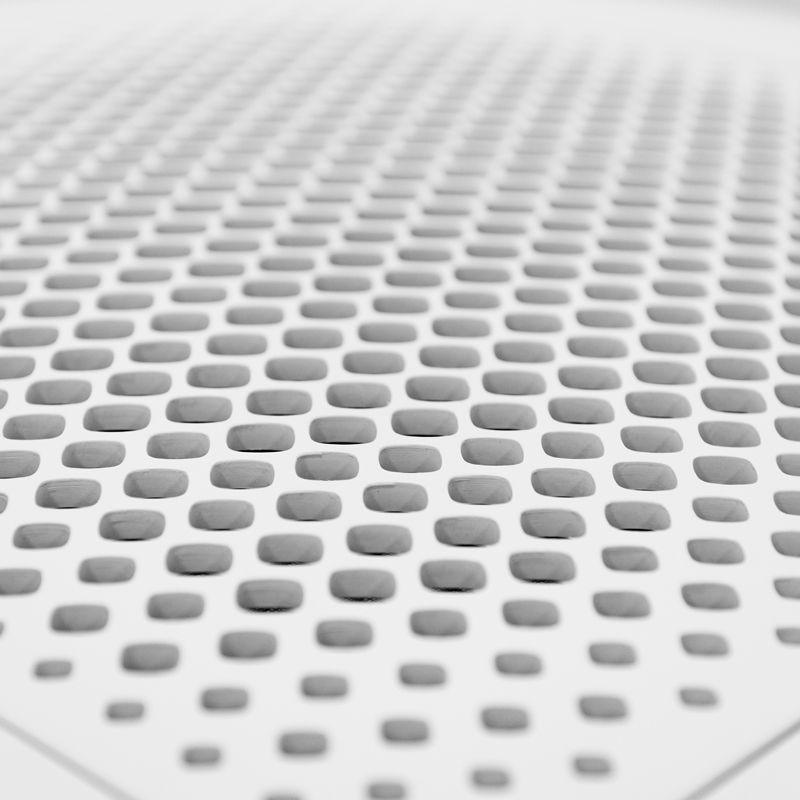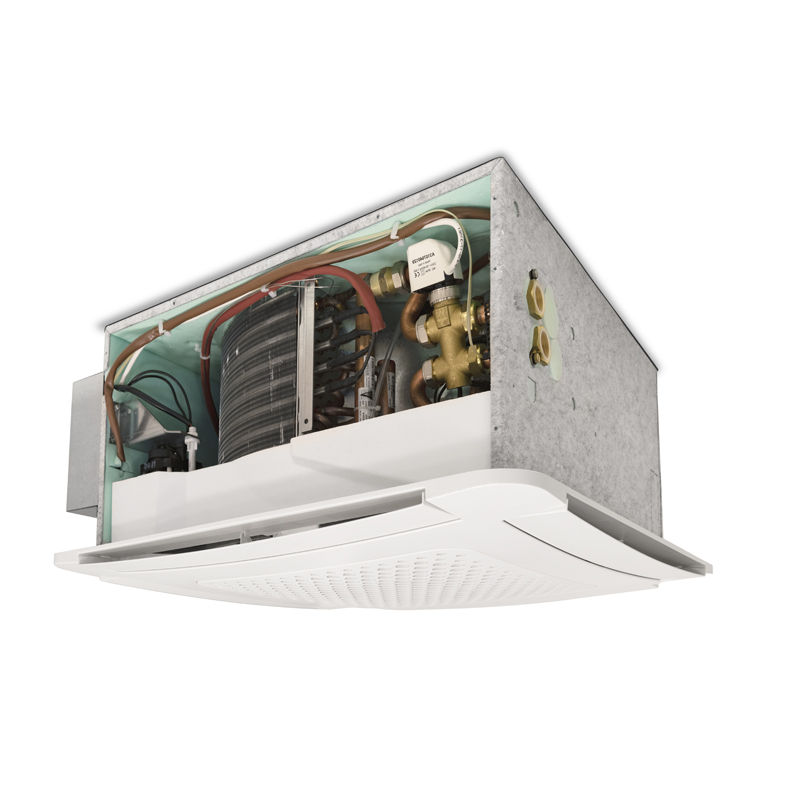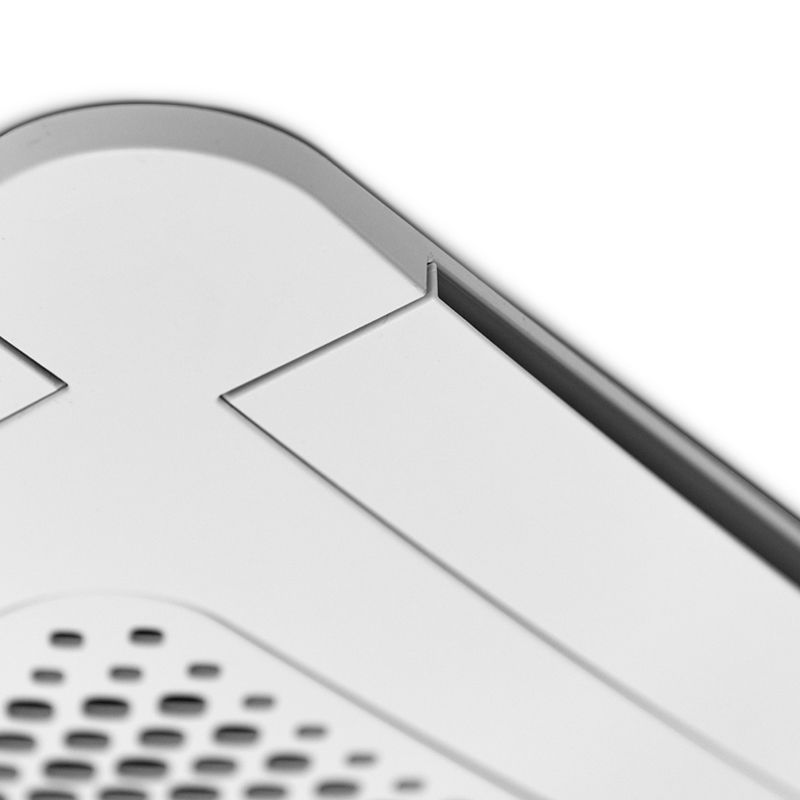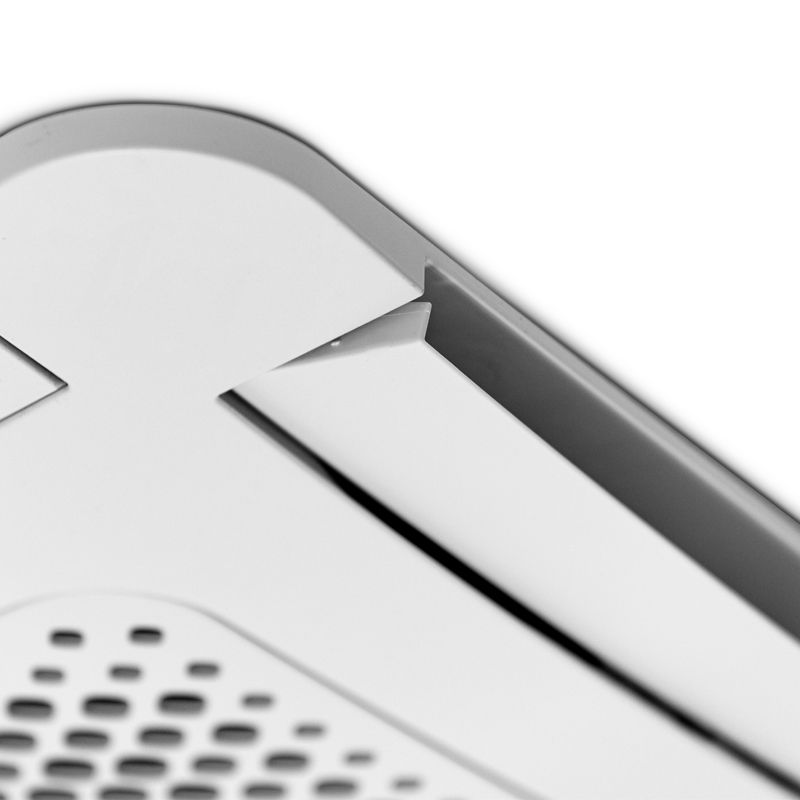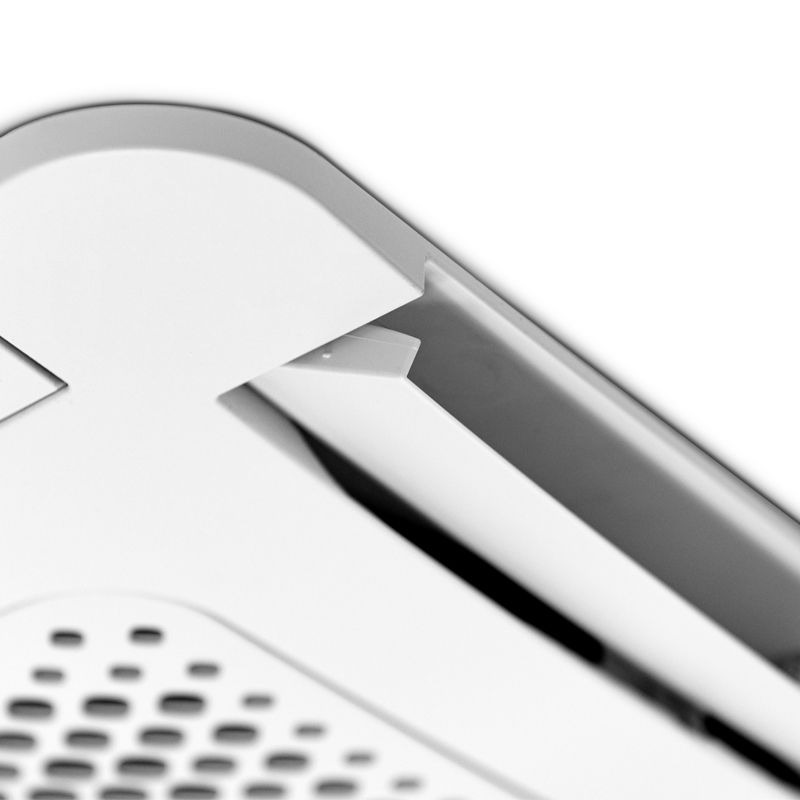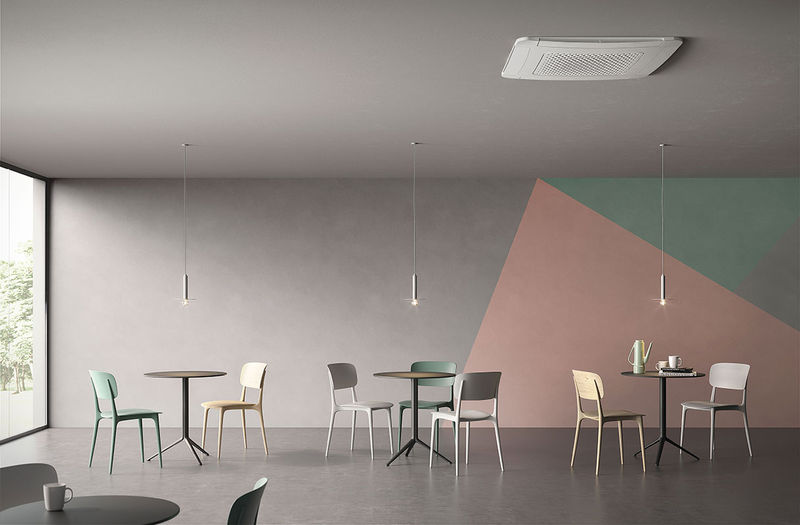 SOFT / SOFT-ECM
Cassette fan coil units
Pure innovation and performance.
​SOFTis the innovative cassette fan coil unit characterized by a modern and minimalist design and a perfect combination of high performance, low noise emissions and a marked ease of installation and maintenance thanks to the EasyWaySystem. 
1,6 ÷ 10,9 kW
1,6 ÷ 11,3 kW
225 - 1536 m3/h
ECM - energy saving up to 50%
Identity
Minimal design:
characterized by shapes and geometries appropriately designed to guarantee a perfect combination of high performance, low sound emissions and unique environmental comfort thanks to the true Coanda effect.

Maximum level of silence:
the SOFT series is at the top of the range also on the subject of low noise emissions, which ensure the user that particular condition of psychophysical well-being made possible thanks to the meticulous research and development process.

Construction features: 
frame made of Z200 hot-dip galvanized steel sheet 1 ÷ 1.5 mm thick, externally finished with anti-condensation barrier and internally insulated with closed-cell insulation Euroclass B-s2, d0 (EN13501-1) 10mm thick. Main condensate drain basin made of high density EPS, auxiliary basin in molded ABS.

Adjustable louvers
In order to guarantee perfect climate comfort control both in cooling and heating mode, the front panel in the ABS version is available in three different configurations, including the versions with motorized louvers or manual louvers.

Fan section:
consisting of a radial fan appropriately developed to optimize performance and reduce turbulence, to the benefit of efficiency and low noise. Electric motor suspended on asynchronous single-phase vibration dampers  ~230V / 1ph / 50Hz with overload protection, 6 rotation speeds, 3 of which are connected.
The SOFT -ECM version is instead equipped with an innovative Brushless motor, which guarantees precise and modular control of the air flow, limiting the energy supply to the actual workload required, without any waste.

Condensate evacuation pump:
centrifugal type, with a useful head of 650 mm complete with non-return valve and managed by a dedicated electronic board to which a float system is combined for the control of the condensate level and alarm signaling.

Filter:
renewable filter with galvanized steel frame and polypropylene filter fabric with efficiency class G1 * / EU1 **. Alternatively, a wide range of filters with greater efficiencies are available, including G3 * / EU3 ** and G4 * / EU4 ** or the innovative electronic filter that allows complete air purification and at the same time ensures high efficiencies thanks to the minimum pressure losses. (* according to EN779 / ** according to Eurovent)

Integrated valves and resistance:
available as an accessory also valves and electric resistances that can be integrated directly inside the unit, avoiding unnecessary heat loss, significant reduction in installation times and greater operating reliability.

Easy installation and maintenance: 
remarkable ease of installation and maintenance thanks to the EasyWaySystem which allows quick access to all the main components that require ordinary or extraordinary interventions, without having to remove the front intake panel.
Electronic Filter "Clean Life System"
Clean Life System consists of a two-stage filtration module that can be integrated directly into the SOFT series, the fact that the solid particles contained in the air flow are precipitated by the action of an electric field  that retains the polluting particles and microorganisms dispersed in the air, such as bacteria, viruses and spores conveyed by such particles. 
Through a potential difference generated between the emission and collection electrodes, the pollutants are precipitated, captured and retained by special collection grilles, obtaining healthy and completely purified air.
COANDA EFFECT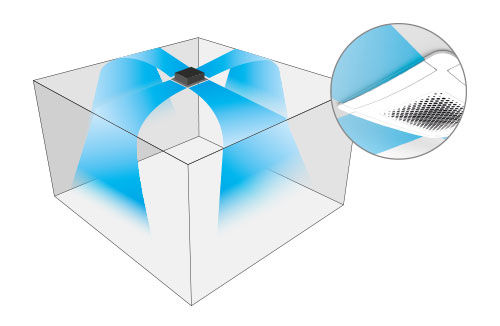 The position of the lateral flaps, available in the ABS panel, allows maximum exploitation of the Coanda effect in summer modality, offering ideal comfort without any annoying typical cold air flow. 
Thanks to this detail the cold air tends to flow towards the ceiling distributing itself in a regular, gradual way inside the room, guaranteeing ideal climatic comfort without the unpleasant thermal phenomena caused by direct cold air.
ANTI-STRATIFICATION EFFECT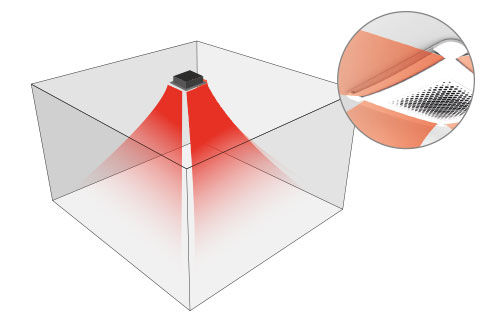 In heating modality, the flaps are positioned automatically (automatically for the RC-A version, manually for the RC-M / NC versions) with an opening of 35°, allowing the warm air to create a downward flow, ensuring the homogenous distribution of the room temperature and avoiding the problems linked to air stratification.
Versions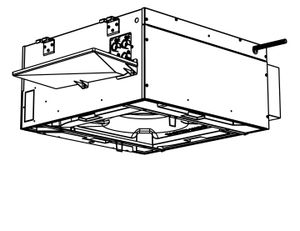 SOFT 600x600
Cassetta fan coil unit asynchronous motor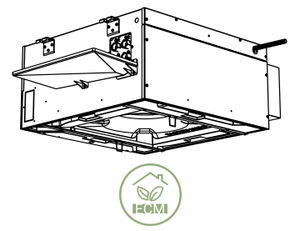 SOFT-ECM 600x600
Cassetta fan coil unit ECM motor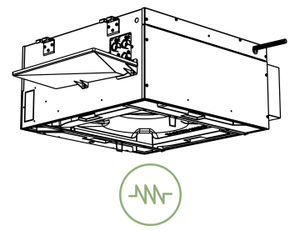 SOFT-E 600x600
Cassetta fan coil unit asynchronous motor integrated electric heater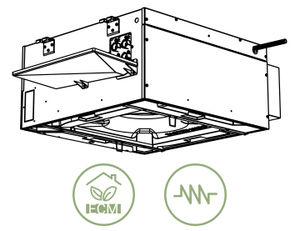 SOFT-ECM-E 600x600
Cassetta fan coil unit ECM motor integrated electric heater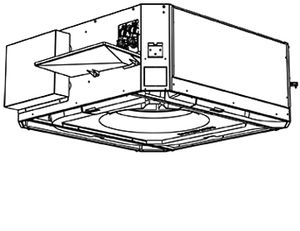 SOFT 900x900
Cassetta fan coil unit asynchronous motor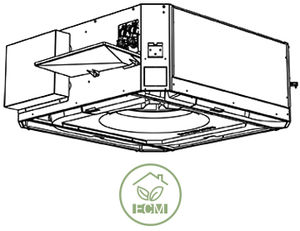 SOFT-ECM 900x900
Cassetta fan coil unit ECM motor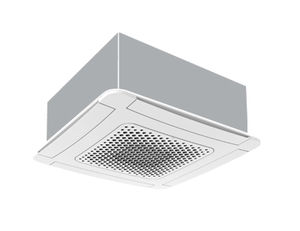 ABS FRONT PANEL | SOFT 600x600
Front panel ABS (white RAL 9016) NC: with manual louvers RC-M: with receiver and manual louvers RC-A: with receiver and motorized louvers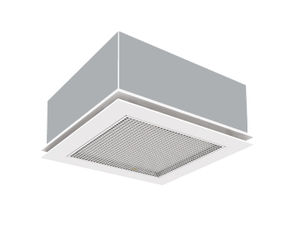 METAL FRONT PANEL | SOFT 600x600
Front panel METAL (white RAL 9016) NC: without louvers RC: receiver, without louvers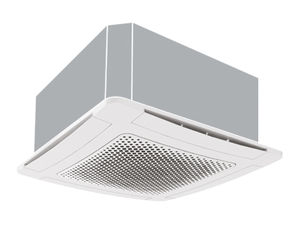 ABS FRONT PANEL | SOFT 900x900
Front panel ABS (white RAL 9016) NC: with manual louvers RC-M: with receiver and manual louvers RC-A: with receiver and motorized louvers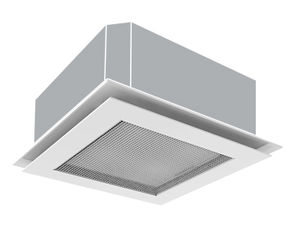 METAL FRONT PANEL | SOFT 900x900
Front panel METAL (white RAL 9016) NC: without louvers RC: receiver, without louvers
Applications

Residential

Commercial

Hospital

Museum
Download
Subscribe to the newsletter
Stay always up to date on all
the news and the initiatives of Aliseo Group