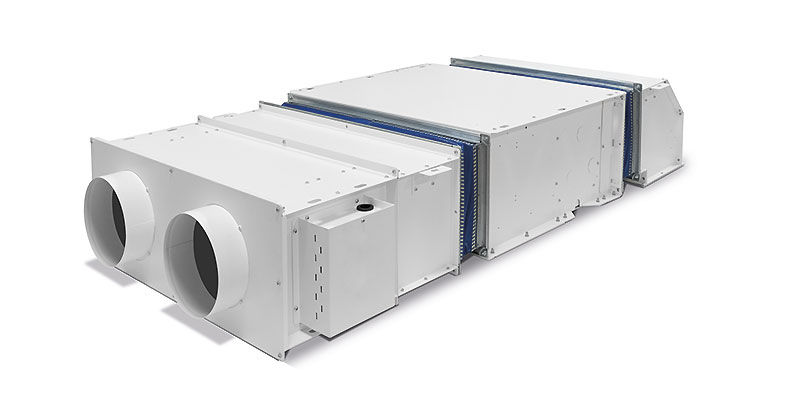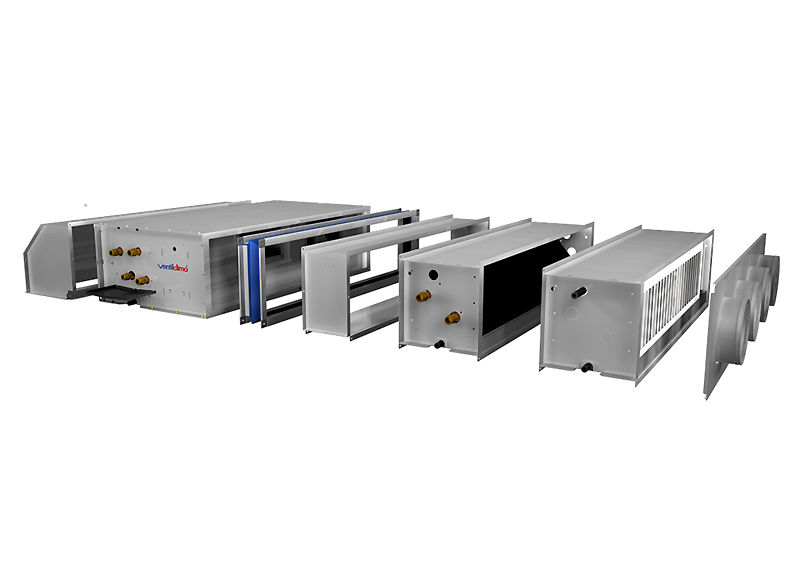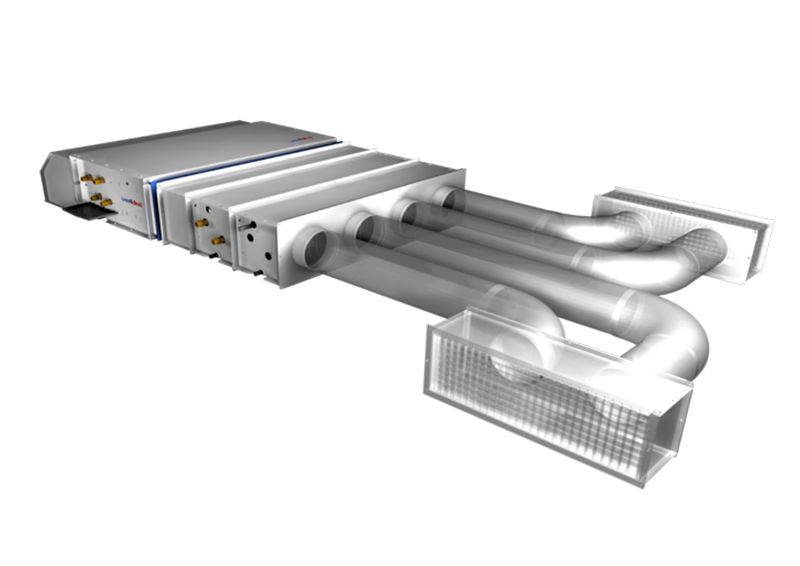 EOS / EOS-ECM
Ductable air treatment units
Performance and reliability, with maximum efficiency​.
Thin profile ductable air treatment units are available in 8 versions and 7 sizes.
EOS units are extremely suitable for small and medium centralized conditioning systems connected by a small ducting network. The thin height of these units, make them the convenient solution for false ceiling installation, to make the best use of space available.
Great attention was also paid to the reduction and simplification of maintenance times, allowing the removal of the filter both from the sides and from the bottom.
2,4 ÷ 29,6 kW
2,5 ÷ 34,2 kW
353 - 6232 m3/h
ECM - energy saving up to 50%
Identity
Structure:
single paneling version: made of hot-galvanized sheet Z200 1 mm and 1.5 mm thick (sizes 6-7) insulated with thermo-acoustic mattress class B-s2, d0 with closed cells, 6 mm thick.
double paneling version: made of Z200 hot galvanized sheet 1 mm and 1.5 mm thick (sizes 6-7) pre-painted white RAL9010 externally and internally galvanized, sandwich type panels 15 mm thick with mineral wool thermal and acoustic insulation density 35 kg/m3.

Auxiliary drain pan:
made of hot galvanized sheet Z200, 1 mm thick, externally insulated with closed cell thermoacoustic mattress class B-s2, d0, 6 mm thick.

Air filter: 
always supplied as standard and integrated in the unit, easily removable from the side or from the bottom, regenerable and made of synthetic filter fabric enclosed by a galvanized steel frame and efficiency class G3 * / EU3 **, 12 mm thick.
Alternatively, a wide range of filters with higher efficiencies are available including G3 * / EU3 ** 25 mm, G4 * / EU4 ** 48 mm or filter with aluminum mesh G1 * / EU1 ** 12 mm. Also available is the innovative electronic filter that allows complete air purification and at the same time ensures high efficiency thanks to minimal pressure drops. 
(* according to EN779 / ** according to Eurovent)

Fan group:
double-inlet centrifugal fans with statically and dynamically balanced horizontally-oriented aluminium impellers. Single-phase asynchronous electric motor with overload cutout. Multi-speed motor (3 of which are connected). The motor is directly coupled to the fans and cushioned with flexible mountings to ensure low noise.
The EOS-ECM series is instead equipped with innovative Brushless ECM motors that guarantee precise and modular control of the air flow, limiting the energy supply to the actual workload required, without unnecessary waste.

Coils: 
coils are made of copper pipe expanded into aluminium fins. Copper headers with male fittings (GAS threads) and easily accessible air vents. The water connections are located on the left (looking at the air outlet). On request, the water connections can be placed on the right side of the unit. The heat exchanger coil is not suitable for use in corrosive atmospheres.

Electronic Filter "Clean Life System"
Clean Life System consists of a two-stage filtration module that can be integrated directly into the EOS series, the fact that the solid particles contained in the air flow are precipitated by the action of an electric field  that retains the polluting particles and microorganisms dispersed in the air, such as bacteria, viruses and spores conveyed by such particles. 
Through a potential difference generated between the emission and collection electrodes, the pollutants are precipitated, captured and retained by special collection grilles, obtaining healthy and completely purified air.
Versions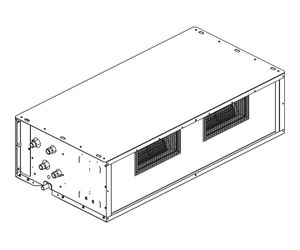 EOS-H
Thin profile ductable air treatment unit Galvanized steelsingle skin Horizontal installation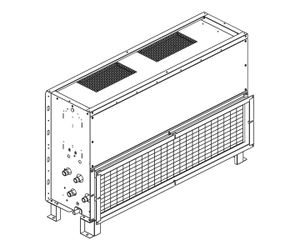 EOS-V
Thin profile ductable air treatment unit Galvanized steelsingle skin Vertical installation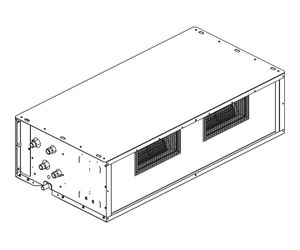 EOS DS-H
Thin profile ductable air treatment unit Doppia pannellaturain lamiera pre-verniciata esternamentein lamiera zincata internamente Horizontal installation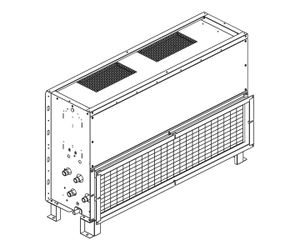 EOS DS-V
Thin profile ductable air treatment unit Doppia pannellaturain lamiera pre-verniciata esternamentein lamiera zincata internamente Vertical installation
Applications

Chemistry

Pharmaceutical

Pool & SPA

Process

Commercial

Hospital

Oil&Gas

Food industry

Museum

Naval
Enology

Industrial
Download
Product Catalog
Installation Manual
Technical manual
CAD
Subscribe to the newsletter
Stay always up to date on all
the news and the initiatives of Aliseo Group