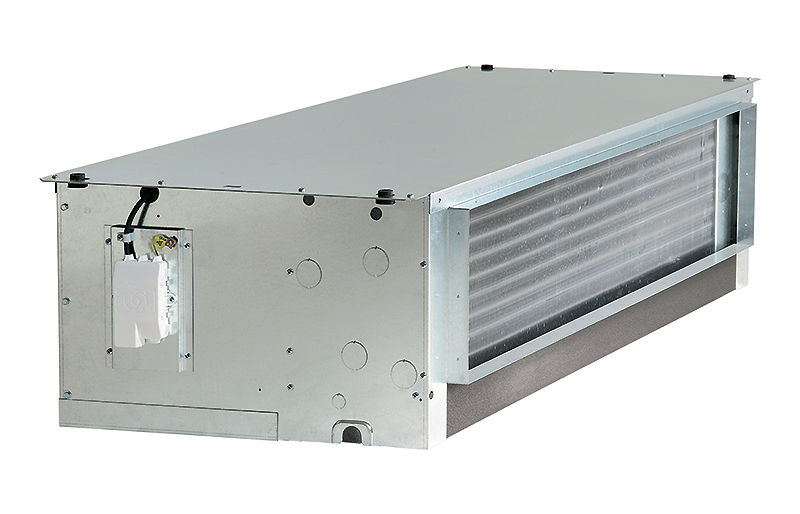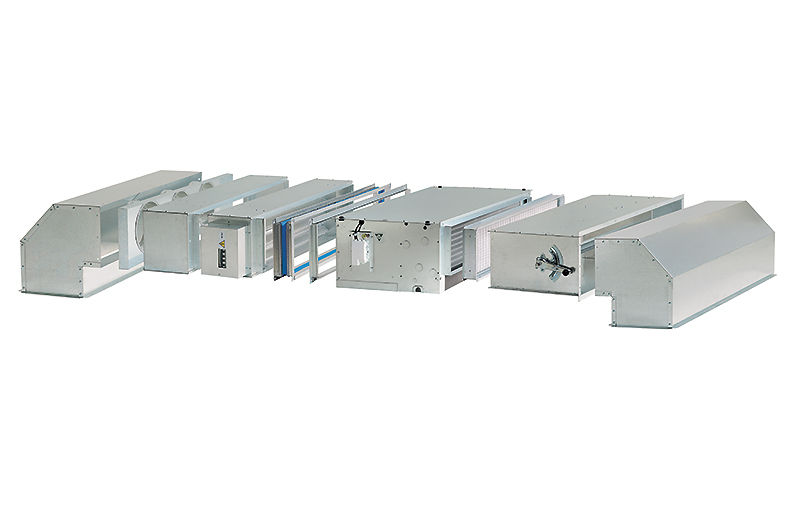 FCC/FCC-ECM
& FCV/FCV-ECM
Ductable air treatment units
Flexibility and durability, for every type of need.
The ductable air treatment units FCC/FCV are extremely suitable for use in small and medium rooms for civil, commercial or industrial applications. The modularity of the basic components makes the units suitable for typical installation in false ceilings.
2,5 ÷ 42,0 kW
2,9 ÷ 46,9 kW
491 - 7985 m3/h
ECM - energy saving up to 50%
Identity
Structure:
single skin unit, made of Z200 hot-dip galvanized sheet steel  1 mm and 1.5 mm thick (size 60-70) insulated with thermo-acoustic mat class B-s2, d0 with closed cells, 6 mm thick.

Condensate drain pan:
made of Z200  hot-dip galvanized steel sheet of 1 mm thickness, externally insulated with thermo-acoustic mattress with closed cell class B-s2, d0, 6 mm thick.

Air filter (optional):
air filter section kit always optional and not included, consisting of a renewable filter and metal frame for fixing to the unit. 
Wide range of regenerable filters made of synthetic filtering fabric and galvanized steel frame with different efficiency classes including G3 * / EU3 **, G2 * / EU2 ** with activated carbon, G4 * / EU4 ** or filter with aluminum mesh class G1 * / EU1 **.
The filters are 25 mm thick (size 10÷50) and 48 mm (size 60-70). 
Also available the innovative electronic filter that allows a complete purification of the air and at the same time ensures high efficiencies thanks to minimum pressure losses.
(* according to EN779 / ** according to Eurovent)

Fan section:
double inlet centrifugal fans with statically and dynamically balanced aluminum horizontal fans. Single-phase asynchronous electric motor with overload protection. Multiple rotation speeds (3 of which are connected). The motor is directly coupled to the fans and cushioned with elastic supports for the benefit of quietness.
The FCC/FCV-ECM series is instead equipped with innovative Brushless ECM motors that guarantee precise and modular control of the air flow, limiting the energy supply to the actual workload required, without any waste.

Coils:
copper tube coils with continuous pack aluminum fins clamped on the tubes by mechanical expansion. Copper manifolds equipped with male gas threaded connections and easily accessible air vent valves. Hydraulic connections positioned on the left (looking at the delivery of the unit air), on request they can be supplied on the right. The exchanger is not suitable for use in corrosive atmospheres.

Electronic Filter "Clean Life System"
Clean Life System consists of a two-stage filtration module that can be integrated directly into the FCC/FCV series, the fact that the solid particles contained in the air flow are precipitated by the action of an electric field  that retains the polluting particles and microorganisms dispersed in the air, such as bacteria, viruses and spores conveyed by such particles. 
Through a potential difference generated between the emission and collection electrodes, the pollutants are precipitated, captured and retained by special collection grilles, obtaining healthy and completely purified air.
Versions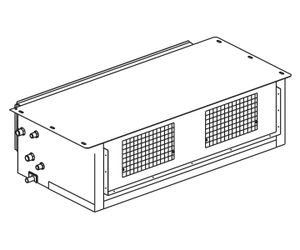 UTC / UTC-ECM
Ductable air treatment unit Horizontal installation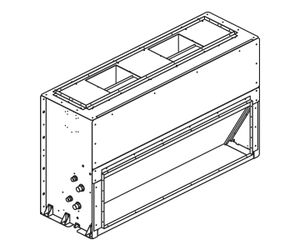 UTV / UTV-ECM
Ductable air treatment unit Vertical installation
Applications

Chemistry

Pharmaceutical

Pool & SPA

Process

Commercial

Hospital

Oil&Gas

Food industry

Museum

Naval
Enology

Industrial
Download
Product Catalog
Installation Manual
Technical manual
CAD
Subscribe to the newsletter
Stay always up to date on all
the news and the initiatives of Aliseo Group