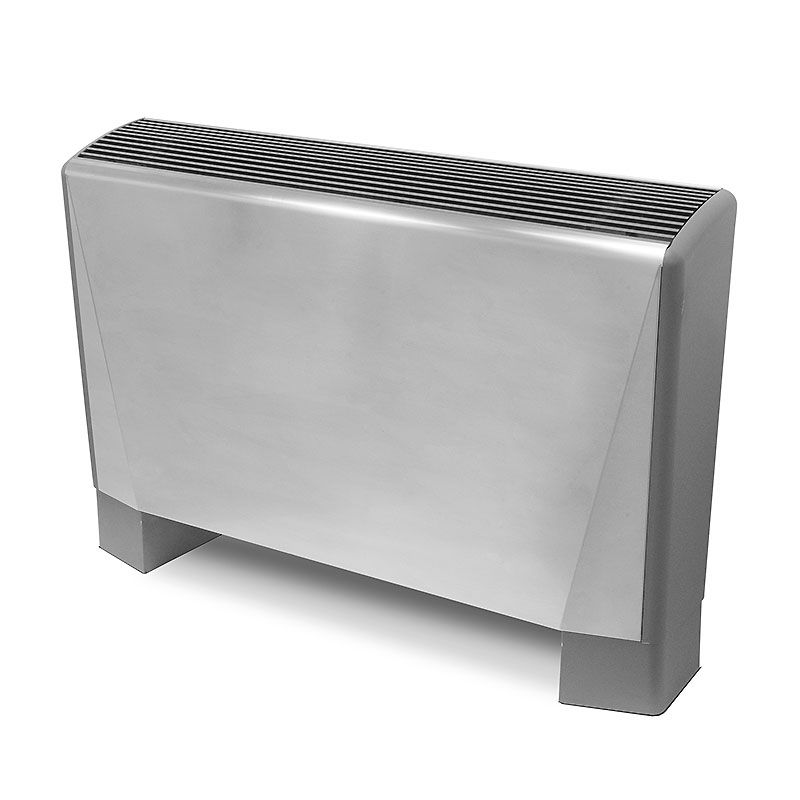 New
ELIOS-Hy / ELIOS-ECM-Hy
Centrifugal fan coil units
Hygienic centrifugal fan coil unit compliant to VDI 6022
Comfort and well-being, in total safety.
0,5 ÷ 9,0 kW
0,5 ÷ 9,8 kW
61-1670 m3/h
ECM - energy saving up to 50%
VDI 6022 Hygienic Certification
Identity
The ELIOS-ECM-Hy series consists of a wide and well-diversified range that includes solutions for all types of installation needs:
• 10 sizes of capacities
• 2 configurations of installation
• 2 pipes and 4 pipes system
• Front panel 600x600mm in brushed stainless steel (optional)
• with cabinet for vertical installation
• with cabinet for horizontal installation
• vertical concealed type 
• horizontal concealed type 
• centrifugal ECM or asynchronous motor (optional)
• wide range of controls
• performance EUROVENT certified
• hygienic certified VDI 6022
The guarantee of an ideal and healthy climate inside the rooms which ensures comfort and safety, favoring the individual's psychophysical wellbeing, improving their health, performance and concentration, are today aspects of primary importance. Appropriate air management in the environments in which we live not only in terms of thermal gradient but also in terms of purity is a vital aspect to ensure the well-being of the occupants and ensure excellent maintenance of health conditions.

Ventilclima with this new series of certified fan coil wanted to give a concrete answer to the primary aspect of user safety, designing and developing a dedicated range of units designed to guarantee high standard sanitary conditions with multiple versatility in the field applications ranging from the most common applications such as offices, schools, gyms, SPAs and common places in order to offer a healthier and safer environment to more sensitive applications such as hospitals, clinics, food and pharmaceutical industries where absolute levels of hygiene must be guaranteed.

The introduction of innovative technical-constructive solutions, the use of stainless materials and cutting-edge polymers tested according to DIN EN ISO 846 and capable of inhibiting bacterial proliferation have allowed the realization of two series of units complying with the parameters set by the guidelines VDI 6022, increasingly recognized at European level as a reference point for the design of innovative public places where an excellent level of hygiene and comfort must be ensured for the total well-being of people.

The ELIOS-ECM-Hy series can also be equipped with an innovative brushless synchronous motor controlled by a dedicated inverter board, which allows to modulate with accurate precision, the speed of the fan limiting the energy supply to the actual workload required, without unnecessary waste.

Compared to a unit with traditional asynchronous motor, the ECM motor ensures an exceptional reduction of energy consumption by more than 75%, even during the operation at low rpm.

As well as bringing considerable savings in economic terms and relative decrease of CO2 emissions in the environment, the series with ECM motor is able to significantly improve the environmental comfort through constant modulation in air flow rate, with the benefit of an immediate and precise achievement of the thermal load required by the user and its maintenance throughout the day and greater noiselessness guaranteed by a targeted management of the number of revolutions.
Versions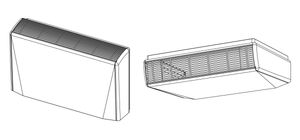 M-HY
Hygienic centrifugal fan coil unit Frontal cabinet Vertical/horizontal installation Bottom air intake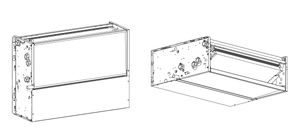 I-HY
Hygienic centrifugal fan coil unit Concealed version Vertical/horizontal installation Bottom air intake
Applications

Chemistry

Pharmaceutical

Pool & SPA

Process

Commercial

Hospital

Food industry

Museum

Naval
Enology

Industrial
Certifications
Download
Product Guide
Installation Manual
Subscribe to the newsletter
Stay always up to date on all
the news and the initiatives of Aliseo Group